A Quran App to the Mobile-First Generation
Search Algorithm
IslamiCity has one of the most powerful and unique search algorithms of the Quran! It has matured over 3 decades and now we want to bring this into a mobile app.
Thematic Structure
The Clear Quran translation by Mustafa Khattab is one of the most important works in our Ummah's history. We are using the English translation and thematic structure as a key ingredient of what makes this app unique.
Latest technologies & UX
We leverage the latest trends and timeless UX guidelines to serve the younger generation second to none experience that we have all come used to.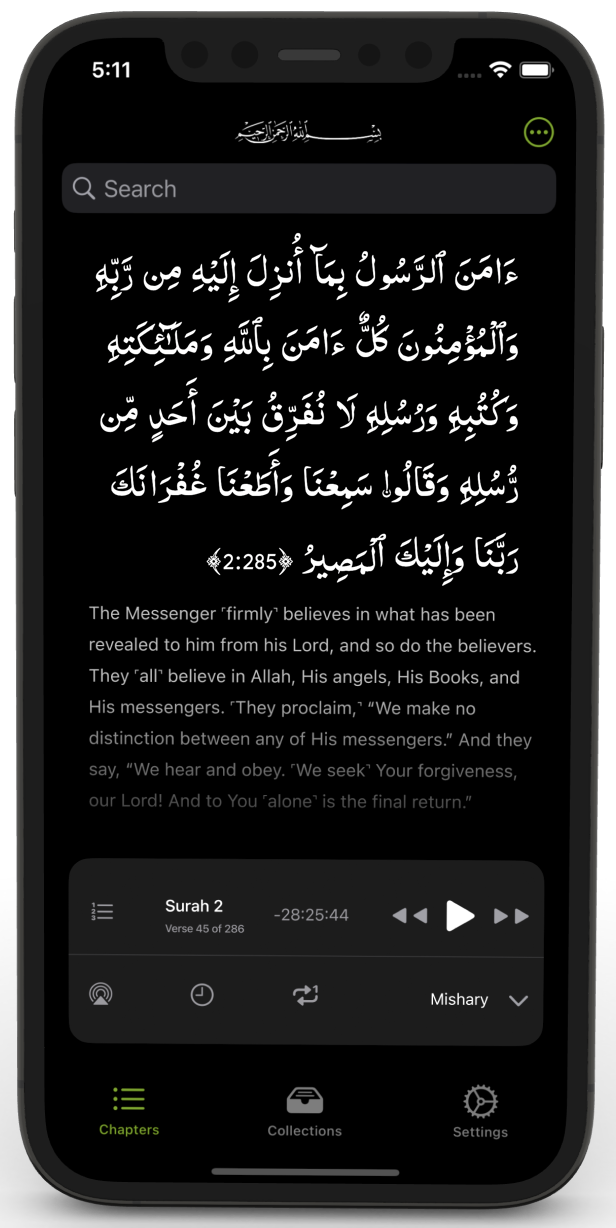 Why Another Quran App?
Indeed there is no shortage of Quran apps in the App Store. However, many are outdated and bloated, with a poor user experience, invasive and even inappropriate ads, and unethical privacy tactics. We are entering a new generation of apps and are rising to the opportunity to fill a need to create a quality app that doesn't compromise in its purpose or execution. Its aim is to facilitate the next generation of the ummah in reading and seeking answers in a modern, digital world.
Hold verse to pause
To digest meaning, hold ayah while playing to pause when audio finishes ayah; then let go to continue
Progress bar while reading
Get a glimpse of where you are in the surah to let you know if you should push through or pause for another day
Social community
Each verse has comments to discuss and reflect with the community; a lost art the sahaba used to do
Home widget
Widget on your device home or lock screen for displaying where you left off for easy access with one tap
Media player
Inspired from Apple Music and other music apps for easy access and familiar control
Word-by-word translation
Learn what each word means and see its root word to help build your Quranic vocabulary
Tafasir of chapters & verses
Supplement translations with integrated explanations from renown scholars about chapters & verses as footnotes to add layers of meaning
Create playlists
Play a collection of verses or chapters in the sequence you like; great for studying a topic or playing a list of duaa' verses
CarPlay integration
Take the app with you in the car for playing on roadtrips or in traffic
Siri integration
Ask Siri to play a surah, verse, playlist, or where you left off
Chronological sorting
Want the option to read the Quran in the order as it was revealed? No problem! Great for following the seerah which adds extra dimensions of context
Set play timer
Play for a certain amount of time for routine & keeping consistency. The app is also smart enough to wait until the verse is done instead of stopping in the middle of it.
Smart stop
When you hit the stop button, the app is smart enough to let the current verse finish instead of stopping abruptly in the middle
Auto pause at sajdah
Player automatically pauses when it reaches a verse with a sajdah; no more fumbling around and gives you a chance to make sajood!
Custom curriculum
Create a schedule & curriculum for studying goals. The app even splits up long chapters over the course of a specified time to help plan your schedule.
Long-press words
Display extra context of words by display its definition and root meaning of the Arabic word; also works in the English translation in case you come across a complex word
Swipe between translations
Quickly swipe between translations while playing to give extra meaning if one translation isn't making sense for a verse
Scrubber forward & backwards
Use the scrubber to control a verse like a DJ! Great if you want to repeat a segment of a verse instead of the whole verse while trying to memorize
Community integration
Get anonymous insight on what everyone is reading, highlighting, and bookmarking; get a pulse on the Ummah. Privacy baked in!
SharePlay integration
Share the Quran experience in a halaqa-style setting where play, pause, and pace is synced across a group of people in real time; pauses for all to discuss and read together
App Roadmap
This timeline details our funding and
development goals.
October 2021

Creation of the idea of
Quran+ project ✅

December 2021

App features surveying,
requirements, and mockups ✅

January 2022

Design Quran Verse NFTs
as crowdfunding initiative ✅

Ramadan 2022

Launch of minting
Quran Verse NFTs ✅

Q3.2022

Creation of DAO
for NFT holders ✅

Q4.2022

Prototype of
Quran+ app ✅

Q1.2023

Development of
Quran app

Ramadan 2023

Launch of
Quran+ beta
Crowdfunding
Create the next generation mobile app of the Quran,
and just as important, these NFT verses will
live indefinitely on the blockchain.
In 1995, the beginning years of the public internet, IslamiCity was the first website to make the entire Quran available in audio and text online. Now we embark on another ambitious project that we hope will serve many generations to come of the Ummah. It is no easy feat and we are partnering with one of the most well-known Apple developers in the space, the creator of Pray Watch, Zamzam. This app has disrupted the prayer app space with its brilliant design and quality. The team at Zamzam will be joining us to do the same in the Quran app space.
Bonus
Get an exclusive NFT verse!
Airdrops
Receive airdrops from us and partners for new initiatives, events, & other NFTs.
Sponsorship
Verses in the app will have a reference to the NFT & who adopted it to help support it.
Team
Let us introduce you to the team
that will make it all happen.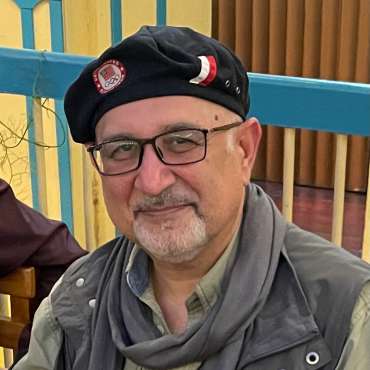 Mohammad Aleem
President, CEO & Co-founder, HADI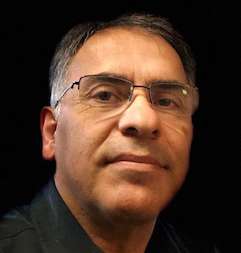 Amr Saemaldahr
CTO & Co-founder, HADI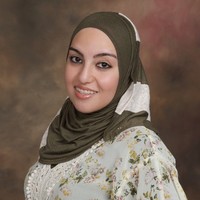 Dr. Mahbuba Hammad
Research & Projects, HADI
Basem Emara
Founder & Builder, Zamzam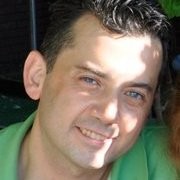 Mustafa Karamete
Web & Software Development, HADI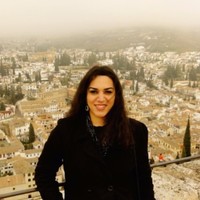 Nabeeha Aleem
Mobile Apps Development, HADI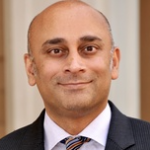 Munir Shaikh
Senior Advisor for Education, HADI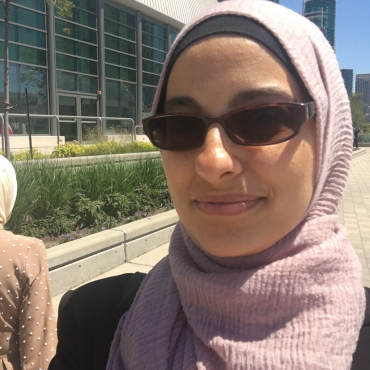 Sarah Mahmoud
Social Media Outreach, Zamzam